A former health social worker speaks out on why she chose not to have the jab and how it felt to be pushed out of the job she loved.
GUEST POST
I have been a caring, professional and conscientious social worker for over 30 years. I have worked in mental health positions in New Zealand and the United Kingdom and in general health for DHBs. My role has been to recognise all determinants of health based on Te Whare Tapa Wha (physical, mental, spiritual and family wellbeing) and to empower people to make their own choices, support and advocate for them to improve their social and financial situations. Today, I am pondering how I can continue to use my skills and experience in the service of others.
How my early life shaped my views on healthcare
1981 was a significant year. It was my first year of university and I was going through a process of elimination around what career to follow. My first thought was medicine but it turned out that biology and the workings of the humanbody wasn't the road for me. My interest in clinical psychology led me to undertake a B.A. in psychology but then at level three my interest waned. After completion of my degree, a couple of years of work experience and almost two years away on the Kiwi dream OE I commenced an  M.A. in social work with a focus on individuals, groups, communities, cultures, politics and legislation and human rights and mused over a potential career in mental health care.
In the 1980's an adolescent relative died as a result of taking a medication for acne due to a very rare adverse reaction where the drug killed off her white blood cells. Reflection on this and a Sociology of Sex Roles paper led to an epiphany that we needed to incorporate more of the ancient healing methods which were effectively lost when Western Medicine came to be.
Significant feminist influences in my life helped me to question certain medical practices around the normal functioning of the female body and I pondered issues around self-acceptance and empowerment. This was at a time when it was recognised that the personal was political and querying the possible long-term effects of birth control measures and hormone replacement therapy and generally respecting women's choices was not radical.
I had a particular interest in the work of Carl Jung, Swiss psychiatrist and psychoanalyst, with his theory of archetypes and the shadow self that we all need to acknowledge and know in order to avoid blaming others. I was also a young adult experiencing my first year of university during the 1981 Springbok Tour which polarised opinions around sport and apartheid and inspired widespread protests across New Zealand.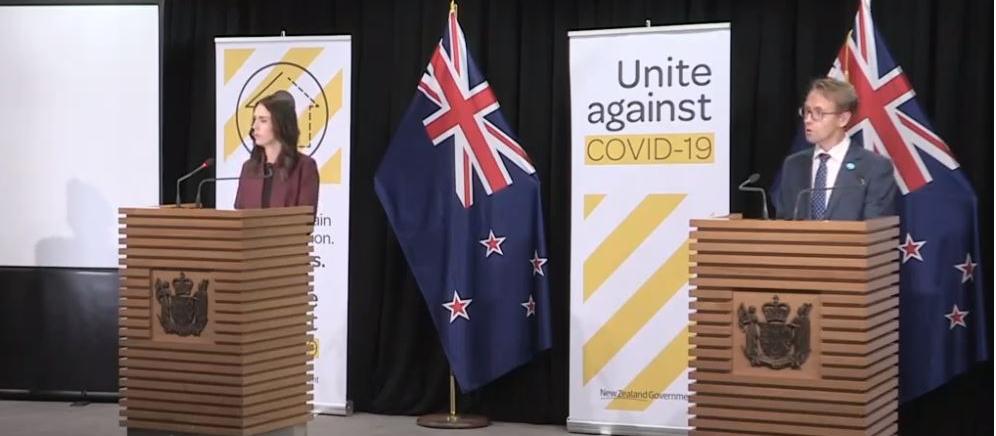 The covid situation arrives
Moving onto 2020 and the outbreak of Covid-19 which irrevocably changed everything, I lived with my partner and our son who was in his last year of college.
It was a stressful year for students and everyone alike. The college was great, providing check-in opportunities and sending out a Wellbeing & Resilience information sheet full of self-care strategies. One stated "Strong and supportive relationships are the number one predictor of wellbeing, across the lifespan" – something that feels completely at odds with the response that followed. The tourism industry died along with our eagerly awaited family holiday to England and Ireland, home to the ancestors.
I had the perfect job or rather jobs. A medical centre in my local community had wanted a DHB Social Worker to provide support for their patients two days a week. I also kept a role at the nearby hospital supporting discharge planning for elderly patients and some community work. This worked brilliantly for continuity of care and liaising with colleagues at both places. The medical centre role was an annual contract and as covid went on and Primary Health Organisation (PHO) funding changed, I took on a slightly different role in order to continue providing support to medical centre patients.
I enjoyed being a member of multidisciplinary teams and was known for my calm, friendly, professional and approachable manner. Navigating the health system isn't an easy task and people often commented that a friendly social work face helped. I'd worked in the region for over a decade so had built up knowledge and networks during that time.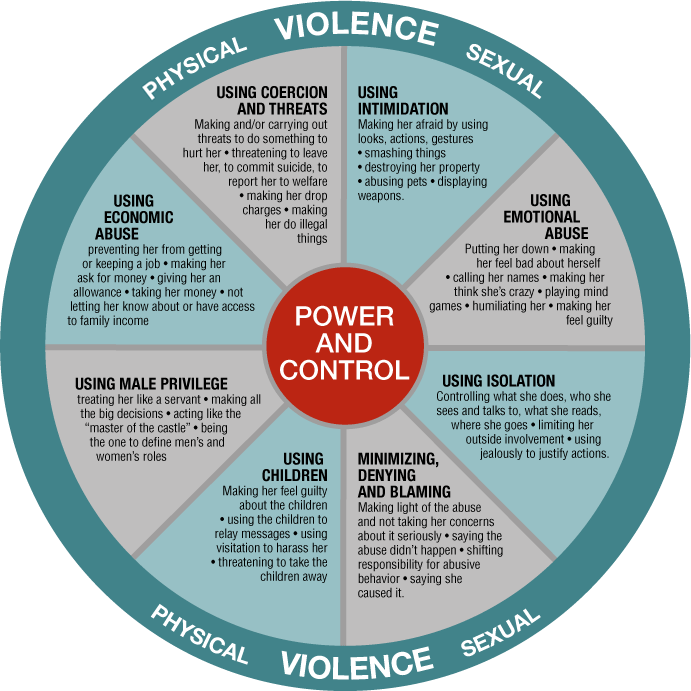 What health means to me
My early work in mental health made me appreciate the significant effect of abuse and trauma on our health and well-being and how power and control, silence and denial were seen in the Duluth Domestic Abuse Wheel. My counseling experience and client centred empowerment model of social work helped me to recognise the importance of listening, acknowledging and bearing witness to psychological pain. This and the impact of grief and loss led me to a whole person healthcare approach which can be really helpful particularly for long-term chronic conditions.
So when we went into our first national lockdown for five weeks on 26 March 2020 I was concerned for some of our older patients living alone and in their bubble, unable to go out as directed by the Government. When I was unable to find a voluntary service to shop for one paitent in those first few days, I found myself masked up delivering groceries to their door on a raining Saturday morning.
Essential workers were highly regarded in those early days. Scrubs were worn at the medical centre, we had two separate teams in case one went down with covid, working one week on and one week from home. I was unable to work in more than one work area to avoid cross contamination so stayed away from the hospital until we were able to return at lower alert levels, providing phone support to community patients.
The social, emotional and financial costs were high for some with increasing levels of anxiety and I was aware of several suicides over an 18 month period. People lost jobs, homes and relationships and struggled to cope. Two years on and some are unable to work while others who do still have jobs, are at burnout point.
The walls close in at work
Over that period things evolved and changed as masks were seen to be required and vaccines were touted as the only way forward. As staff, we received email communication instructing us not to publicly question Ministry of Health (MOH) policy. I struggled with this, as did some patients, especially those who had suffered trauma or abuse in the past. There seemed to be so much fear and judgement of any non-compliance. There still is even now, as we slowly reduce restrictions which could be reinstated at any time.
I had made it clear from the outset that I felt uncomfortable about the vaccine roll-out and that I was unlikely to have them. When I raised this with one of my managers, a usually lovely person, she implied that I might be a social worker gone 'rogue'.
I remember expressing my concern in a staff room conversation and realising that if I wanted to continue feeling part of the team that I would have to keep my worries to myself. I advised my colleagues that I did not want to be involved in any patient conversations around whether to have the vaccine or not – for my own protection (given MOH instruction around this) and for theirs, not wanting to be implicated in any lack of informed consent and harm from vaccines. I was silenced from expressing my views and could not openly explain my reasons for leaving or say good-bye to patients I'd worked with.
Problems with the vaccine begin to appear
The vaccine being rolled out as "safe and effective" has not allowed for any frank conversations anywhere in the public domain and contemplating that it might cause harm leads to what is known as cognitive dissonance, or holding two incompatible beliefs at the same time.
I checked in very briefly with our union and professional association only to learn that they too were following the mainstream narrative so there was no support for me there. It has only been this year that I have found myself brave enough to suggest to a small group of colleagues that we'd been 'hoodwinked' or duped with all the covid response measures.
Unfortunately, only time will tell, and I wonder how much more damage will be done in the meantime. Being a social worker with all our ethics and principles, I do seriously wonder about the protection of the vulnerable in our community – do the vaccines protect them or exacerbate their vulnerability? I know several senior people who have really struggled to cope in recent times. And I especially wonder about the protection of our children. This is where many others have drawn a line in the sand – the risks and benefits just don't stack up. Ethical issues with new medical technology and important considerations like 'just because we can, doesn't mean we should' have been swept under the carpet.
How many people have suffered adverse reactions and actually received that diagnosis, which is needed for an ACC claim to be accepted? How many medical staff openly discuss the possibility of vaccine injury?
Imagine suffering major health issues that prevent you from working or walking or living a normal life and not having it recognised? How many more people have died unnecessarily, suddenly, unexplainedly over the past year or more? I've known two people in my immediate neighbourhood, strong capable men in their 40's or 50's who are no longer with us and a nurse who was close to retirement but didn't live to enjoy it. Until very recently, thanks to a brave young person telling her story, there had been only one public acknowledgement of a 26-year old's death due to vaccine induced myocarditis that I'm aware of. In the last week or so there have been several reports in the media but still far too little far too late.
How my value as a health worker was reduced to my vaccination status
In October 2021 the Prime Minister announced that health workers and others would soon be mandated, a change from previous assurances that this would not happen in New Zealand. When I saw my new manager that week, I said "I'm the human face of this 'us' and 'them' discrimination", knowing that our politicians and public health 'experts' could turn the people against the people with their scapegoating of the unvaccinated. 
The doctors at the medical centre were uncomfortable with having unvaccinated staff on-site so my last day of work was the initial date given at the end of October even though the order didn't take effect until 15 November. One of the GP's spoke to me in the hope that I would be able to continue working with them, but I explained that I did not want to have the vaccine due to the uncertainty of their long-term effects, that I did not believe there was informed consent and that I would prefer to have natural immunity. I was sad to be leaving and just asked the practice manager if I could leave as gracefully as possible.
My peers and managers were very concerned and supportive. Human Resources was another matter. My first correspondence to them prior to the deadline was deemed to be advice of my resignation with two weeks' notice. I tried to have as little contact as possible with one particular 'bully' in HR and awaited my letter of dismissal from our chief executive.
I am not anti-vax. I have had all childhood vaccinations and others for travel and healthcare work. I do realise that on the continuum of 1 for being fully guided by healthcare providers and 10 for me being fully responsible for my healthcare choices, I am closer to a 10 – I need to be fully involved in my healthcare decisions and do my own research. I am also of a generation who was aware of the effects of the so called 'safe' Thalidomide drug for pregnant women and the resulting deformities of their babies, and remember the 'unfortunate experiment' at National Women's Hospital that led to up to 30 deaths between 1966-1987. This resulted in the Cartwright Enquiry and the establishment of The Health and Disability Commission and a book by Ronald W. Jones entitled "Doctors in Denial".
The Government refuses to listen
At the time of the nationwide freedom convoy and anti-mandate Camp Freedom on parliament grounds, it was good to see Human Rights Commissioner Paul Hunt take the time to meet with members of The Health Forum and a group of people adversely affected by the vaccines. I also went to parliament grounds on numerous occasions over those 23 days. It provided support and community to so many people who needed it.
I was hopeful that the Government would communicate directly with the groups involved and the protest could have ended peacefully. The dismissal that followed felt like a continuation of concerning 'cancel culture'. In my view, there are many other political issues that need to be urgently addressed in order to protect our human rights. We all need to educate ourselves on a raft of worrying legislation here in New Zealand and prevent any sort of global treaty, such as the one currently being progressed by World Health Organisation to ensure we maintain national sovereignty and freedom in managing any future pandemics. 
The ethics of the covid response and moving forward
Those that had suffered trauma and abuse in the past found the covid restrictions re-traumatising and I couldn't help but compare the power and control abuse wheel of family violence I used for my work to the way our Government was treating those who did not comply to their 'one source of truth'.
It was human rights and respect for all people that took me into social work, and it doesn't seem right that a "public health" issue that no longer exists in my opinion, can over-ride such things. Some might question whether it ever was a public health issue, but omicron's arrival was certainly a Christmas blessing for us all and changed the nature of the illness which can be spread by anyone and no longer needs to be feared any more than a flu or cold. Our Code of Ethics and Principles of Practice should not condone these mandates or the way people are being treated.
So, in summary, my years of experience and knowledge of community resources are lost, and I am no longer able to provide 'care' in our healthcare system. Most mandates are dropped now, but not the health mandates. How many people will still struggle to accept those who were cast out of society four months ago? When will we openly discuss the effects of these mandates on my former colleagues who are now struggling with the stress and burnout of being understaffed? How do we go forward with more social cohesion in the financial hard times ahead? The social problems we had before the pandemic have not gone away, they've only gotten worse. What was that old saying around war? 'Bread, not bombs'. How about 'Bread, not vaccines'?! Choice, at least.