'I could tell you my adventures—beginning from this morning,' said Alice a little timidly: 'but it's no use going back to yesterday, because I was a different person then.' – Alice's Adventures in Wonderland, Lewis Carroll.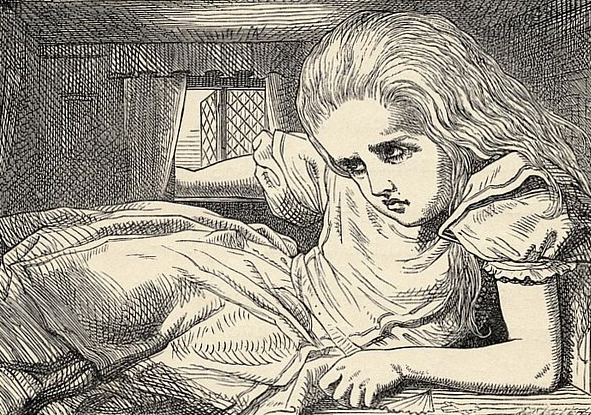 Sign up to receive our newsletter
Which council candidates value free speech?
The New Zealand Free Speech Union has put together a guide for the upcoming local elections, to help voters identify candidates who value and are willing to stand up for free speech.
Government debt surpasses $100 billion
The country has racked up a 70% increase in national debt since covid mania hit in February 2020 to reach $103b or 32% of GDP. Government debt was at $59.7b prior to covid, representing just 19.5 percent of GDP. Debt is tipped to reach $190 billion by 2025 – 46.9% of GDP.
Creepy Canadian vaccine propaganda targeting kids pulled
This advertisement promoting childhood vaccination was published then pulled by the City of Toronto. What were they thinking?
BBC asks, 'what did we get so wrong?'
In a recent 'documentary' put out by the BBC to pick apart the minds of the unvaccinated and attempt to convince them they're wrong, asks: 'What did we get so wrong about the way that we've been talking about this, that millions of people still don't want to take the vaccine?'
The presenter, Hannah Fry, gets an answer in this (tragi-comic) video. It drives the point home very well. Unfortunately, it includes some fascism from one of my former heroes, Noam Chomsky. How times have changed.
BBC moves to censor vaccine injury groups on Facebook
And the BBC continues its campaign against those who deny the god-like nature of the covid injections. Facebook groups set up for vaccine injured people to share stories and connect are being purged from the social media site with the help of the BBC.
The British broadcaster complained to the Trusted New Initiative that the groups were using carrot emojis to represent vaccines, in order to game (avoid censorship) Meta's algorithm detection.
Despite being a place to discuss vaccine harm, the groups are being labelled as 'anti-vax'. The groups, one with hundreds of thousands of members, were removed for "violating our harmful misinformation policies", Meta says.
Jacinda Ardern tackles 'disinformation' and 'radicalisation' in New York
Yep, she's back again to tell us how dangerous 'misinformation' is, and how it's driving people to 'extremism'. Yawn.
New Zealand will spearhead an international effort to look at how social media algorithms drive people to content the government considers 'extreme' and potentially 'radicalising'.
Ardern appears to have lost the public though. Comments on this Herald tweet show many people are not buying her censorship justifications anymore.
OIA loophole allows Ministers to evade accountability
A new Substack post from sociologist Jodie Bruning explores a massive loophole in the OIA Act that means when Ministers are reshuffled, they are no longer obliged to answer OIA requests from their previous portfolios.
Bruning has been frustrated by failed attempts to find out how "slippery Hipkins", Minister for the Covid-19 Health Response before he was transferred to policing, deliberated over the laws he imposed. She was further frustrated by the response from a lame duck Ombudsman who is powerless to investigate.
"This is nothing less than insane. And unjust. And bullshit.
"Hipkins produced legislation that put in place surveillance, compulsory medication, quarantine and lockdown measures at an unprecedented pace. But he could then shift portfolios, jump ship and sail into the distance."
New Zealand Police expands number plate surveillance network
Police issued new rules about the use of automated number plate recognition (ANPR) last week. They can now tap into private networks, adding thousands of cameras to their surveillance capabilities.
The cameras that are constantly scanning and documenting car number plates.The approach, similar to new proposals in San Francisco, joins the public law enforcement tools with private surveillance and raises extensive privacy concerns. Further, the new law that allows this also shields police from liability for data breaches and makes it harder to get information.
The latest police policy on Automatic Number Plate Recognition (ANPR) technology, allows the police to access number plates recorded by Auror and SaferCities. Both companies operate large CCTV networks in the country and massively extends how long police can keep the number plate footage for.
In 2014, they said strict protocols meant "all information" would be deleted within 48 hours; the new upper limit is 12 months, with others set at 60 days and six months, depending on the type of investigation.
The network was first year during last year's Northland lockdown, when three women were able to cross into Auckland due to a clerical error. The police are now rolling this partnership out as a permanent surveillance tool. It's believe by some to be a forerunner to facial recognition technology.
The Government first announced a review of the Search and Surveillance Act in December last year as part of the Government's response to the Royal Commission of Inquiry into the terrorist attack on the Christchurch masjidain on 15 March 2019.
RNZ produced a thorough report, with more to follow.
Brutal Tokelau house arrest for unvaccinated families ends
The family of Mahelino Patelesio in the Tokelau Islands has been released this week from house arrest after more than a year of being unable to leave their home, go to church, go fishing, receive visitors or connect with the community – for being unvaccinated.
A number of families were in this position, and any parent who refused to have their child age five and over injected with mRNA was also placed under house arrest/isolation.
The tunoa was imposed while Ross Ardern, Prime Minister Jacinda Ardern's father, was the appointed administrator of Tokelau. He is no longer in the position.
A legal team supported by FreeNZ told island leaders that papers would be filed unless the family was released. The tunoa was lifted within an hour of the deadline. Read FreeNZs timeline of events and watch multiple interviews with Patelesio here.
An appalling RNZ report on the lifting of the tunoa, casts Patelesio as someone who broke cultural customs by taking to social media to bring attention to his family's plight, and completely omits to highlight the discrimination and human rights abuses these families have endured for choosing to remain unvaccinated, which de facto implies RNZ views the house arrests as justified, at least on cultural grounds.
Can this ever be an acceptable way to treat human beings who have done nothing wrong?
Sign up to receive our newsletter
Canadian woman dies 7 minutes after booster shot, coroner rules 'natural causes'
A Canadian woman on 14 September died suddenly in a pharmacy within minutes of receiving the new bivalent covid booster shot (tested on just eight mice), according to her daughter. Carol Pearce texted her daughter, Stephanie Foster, at 12:31 p.m. to say she received her booster shot and was waiting the recommended 15 minutes at the pharmacy. At 12:38 p.m, Pearce was unconscious.
A spokesperson from Saskatchewan Health said Pearce died from natural causes. "The Saskatchewan coroner's service has investigated this instance and determined that the person died from natural causes." The woman's daughter disputes the ruling, and believes it was caused by the jab.
Rory Nairn's death caused by covid injection, coroner rules
Coroner Sue Johnson has ruled that Dunedin man Rory Nairn's death from myocarditis was caused by the covid jab. Nairn, 26, died on November 17, 12 days after receiving his first dose of the Pfizer injection. This was the second death from the injection in New Zealand. according to coronial inquiry.
The pharmacist who gave the jab was not aware myocarditis could be fatal and didn't warn Nairn. Informed consent was therefore not provided.
Speaking to the NZ Herald, Nairn's parents said Rory was failed by health authorities, and his symptoms should have been treated with greater urgency – instead they were more concerned with not encouraging so called 'vaccine hesitancy'.
News reports continue to obfuscate the rates of post-jab myocarditis, claiming it is rare and usually mild.
As at 31 August there were 944 recorded cases of myocarditis with CARM, New Zealand's adverse event monitoring system, which is acknowledged to capture only about 5% of all adverse reactions.
VAERS adverse events reports show there have been more than 52,000 reported cases of myo-and-pericariditis following the jab in the US. VAERS data from the US is considered to account for less than 10 per cent of all actual adverse events.
Could Pfizer deaths get buried with proposed changes to the Coroners Act?
The Justice Committee has tabled an amendment Bill for the Coroners Act that allow coroners to record a cause of death as "unascertained natural causes", if it was considered that a death was from natural causes – no further investigations would be required. No inquest, or even post-mortem would be required, even if they died suddenly and in an unusual or unnatural manner that could be connected to vaccination.
This means that coroners' role to diligently pursue the cause of death can be diluted somewhat.
Reliable mortality research requires that cause of death be recorded as accurately as possible. Enabling coroners to record "unascertained natural causes" as a cause of death diminishes the availability of information vital for basic research on public health and vaccine safety.
The timing of the amendment certainly stinks – the country is experiencing high excess mortality, particularly related to the booster shots. Reports of vaccine harm are through the roof, and a coronial inquest has just announced the second official death from the covid jab – Rory Nairn. A total of 177 deaths have been reported to CARM after the administration of the jab, but only eight remain under investigation.
An unofficial database of deaths following vaccination is recorded by New Zealand Doctors Speaking out with Science, which has tabled more than 500 deaths (total figures unavailable at this time) following vaccination that are considered to be worthy of further investigation (so far completely ignored by authorities).
The NZDSOS website says the database is the result of alarming lack of official response to the clear pattern of significant harm from the Pfizer injection program. "Children and adults of all ages continue to die and be injured in appalling numbers around the world and here at home."
'Died Suddenly' reports from all over the world have spiked.
Changes to the Act look like another way to bury good pharmacovigilance, the due diligence we should expect from our government and regulators at all times when introducing new drugs, but particularly now when an inadequately tested novel gene therapy has been rolled out to the whole population.
Financial de-platforming: the new battlefront in the war on free speech
PayPal this week de-platformed the British Free Speech Union, along with the personal account of Toby Young and the Daily Sceptic online news site. Young is in charge of both organisations.
The attacks on free and open discussion are becoming more and more widespread. Young is considered to be a 'right wing' or conservative commentator. But PayPal also de-platformed alternative news sites on the left earlier this year – Consortium News and Mintpress. It de-platformed UsForThem, a British parents activist group that speaks up again the negative impacts of lockdowns on children.
The common theme appears to be dissenting viewpoints.
When financial services like PayPal act in this way, the public ought to be concerned. It needs to be seen as a serious threat to public debate and the free and open exchange of differing views. Cancel culture means we can be fired for having the wrong opinion and now financial de-platforming, or de-banking, means another way of earning money can be removed.
Recall that around ten years ago, Mastercard did the same to controversial publisher Wikileaks foreshadowing the current trend – Julian Assange is now locked up with terrorists and violent murderers in high security Belmarsh Prison for exposing state crimes.
And earlier this year Canadian Prime Minister Justin Trudeau suspended the bank accounts of people supporting the trucker protests against vaccine mandates. An officer of the Ottawa Police Service is now facing discreditable conduct charges because she donated to the Freedom Convoy protest in February. If found guilty, Constable Kristina Neilson could be demoted or fired.
For people who haven't yet engaged with the dangers of going fully cashless and the imminent advent of programmable Central Bank Digital Currencies (CBDCs), this would be a good time to get to grips with it.
If the global public is pushed onto these CBDCs, this kind of financial de-platforming is likely to become the norm, and is probably just the beginning of how it could be used to control both the behaviours and movements of people. We only have to look at the way the Chinese population is controlled using apparatus' such as CBDCs and covid tracer apps, to see which way the wind is blowing.
The Reserve Bank is working on a CBDC now – as are virtually all central banks. To give it credit, in its summary report from a consultation ran late last year, it noted the strong public concern about the privacy and governance implications of such a technology.
Stay curious …
Sign up to receive our newsletter