'I could tell you my adventures—beginning from this morning,' said Alice a little timidly: 'but it's no use going back to yesterday, because I was a different person then.' – Alice's Adventures in Wonderland, Lewis Carroll.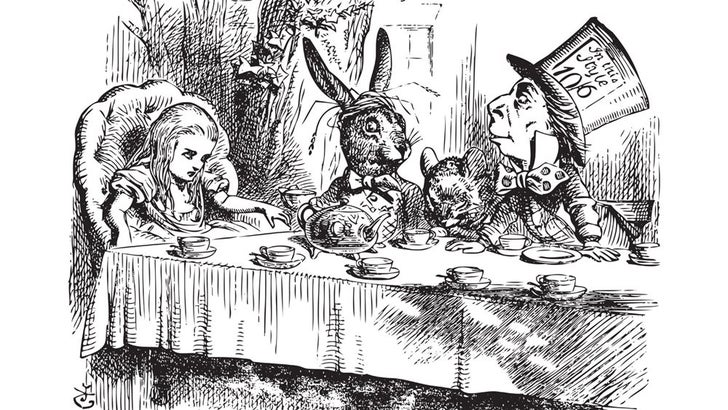 Despite a seemingly never-ending avalanche of depressing developments, it's easy to forget that these extraordinary times are also an opportunity to clean house, and create new and better ways of doing things.
There is a significant rise in grassroots organisation and activism on all fronts: farming, medicine, governance, the rights of children and parents, technology and finance. People everywhere are rising up to meet the challenges presented by the extreme consolidation of wealth, power and technology.
This week we'll start our newsletter with some examples, and that may be fitting since it's the 21st anniversary of the attack on the twin towers in New York – an event which changed all of those who watched them fall that day, forever. The invasion of Iraq that followed sparked some of the biggest anti-war protests of recent decades.
On that note, here is a great read on the subject of 9/11 and media narratives.
Sign up to receive our newsletter
The Global Walkout
This new campaign describes itself as a unified pushback against the globalist agenda, in order to build enough momentum to create roadblocks to its progress. "When millions of people worldwide act in unison, we will become an effective force that cannot be ignored," the website says.
It proposes a series of actions that everyone can do, in a coordinated and strategic fashion.
Every Sunday at 8pm GMT a new step in the Global Walkout will be announced. On 4 September, last Sunday, finance and investment guru Catherine Austin Fitts announced the first step: financial rebellion against a cashless society.
"Arrange enough cash for a whole week, or a day, or more if you can – don't tap or swipe your debit card for as long as possible. Tell everyone why you are using cash."
We Are Human We Are Free
This campaign describes itself in similar terms to the Global Walkout, as a worldwide nonviolent resistance movement to free people from elite control and resist the forces of fear and dehumanisation. It proposes a series of strategic actions that involve a combination of legal and political challenges as well as civil disobedience and nonconformity, or non-cooperation.
Julian Assange: Courage Calls to Courage Everywhere
Stella Assange, the wife of imprisoned journalist and publisher (currently locked up in high security Belmarsh Prison with the baddest of the bad, without ever having been charged with a crime) is inviting people to join her in London on 8 October to show solidarity with Assange and prevent his extradition to the US.
People will join hands and form a human chain around parliament.
"Julian is fighting for his life – his life depends on not being extradited to the United States. This is a political case, it can be stopped here and it must be stopped here. So on the 8th of October, come to London to show your solidarity, come help free Julian Assange."
Voices for Freedom files Fire and Fury complaint
Activist group Voices for Freedom is making an official complaint against the Stuff Circuit propaganda film Fire and Fury.
VFF believes The Programme, Paula Penfold, Louisa Cleave, and the Stuff Circuit production team have breached Stuff's own Editorial Code of Practice and Ethics (Stuff ECPE) as well as multiple Media Council Principles and Broadcasting Standards in New Zealand.
This formal complaint is broken down into sections to address the relevant standards, including:
Right of Reply
Accuracy, Fairness, and Balance
Bias
Diversity, Discrimination, and Prejudice
You can read about it here.
Dutch agricultural minister forced to resign over farming protests
A government landgrab in the Netherlands which has resulted in months of protest from the country's farmers, has resulted this week in the resignation of agriculture minister Henk Staghouwer.
A US$24.2 billion scheme to buy out local farmers and facilitate the transition away from intensive farming resulted in farmers taking to the streets to protests, blockading cities with tractors and burning hay bales along major roads.
The Prime Minster has vowed to continue with the divisive policy, despite the sustained opposition, which would see swathes of Dutch farmland confiscated regardless, if farmers refuse to cooperate.
In a July interview with Russell Brand, Indian agroecologist and activist Vandana Shiva commented that:
"The Dutch agriculture minister said very clearly that about 50 to 70 per cent of the farmers must go … and he's not facilitating them to change their practices to the ecological viable options that would not generate billionaire profits, that would give back life to the earth."
Shiva sees the landgrab as part of a globalist attack on farming and the food supply, using environmental targets as the sell, but which would ultimately see the farmland handed over to billionaires for their own interests.
Protesters out in force in Germany
People hit the streets in Berlin this week to protest the massive hikes in energy prices, that have come as a result of EU sanctions on Russian gas following its invasion of Ukraine.
The UK bans covid injections for children under 12
The UK Health Security Agency on 4 September said vaccinations for covid would no longer be offered to kids aged five-to-11 years. This effectively bans the injection from 31 August for all but those in clinical risk groups.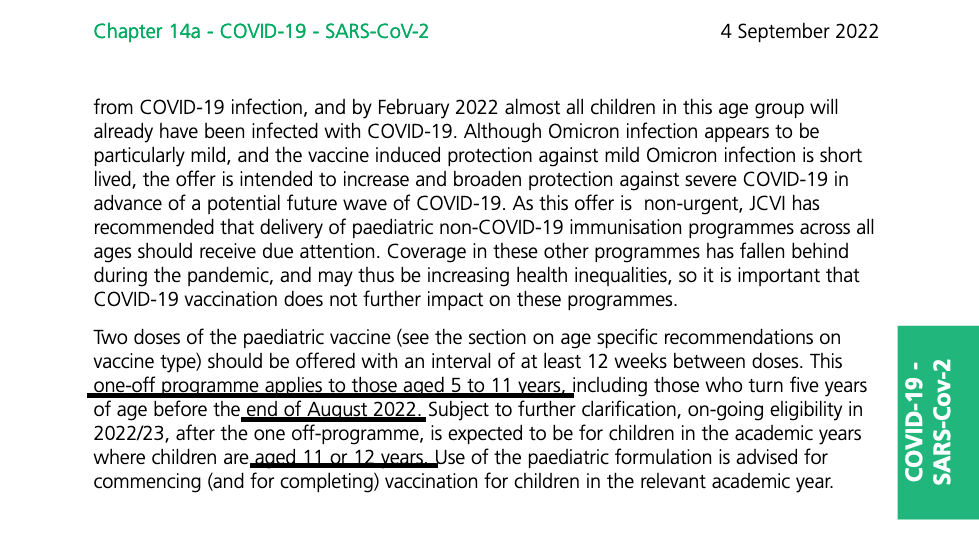 The new rules were published in its Green Book, which provides information on the vaccine rollout for public health professionals. The agency said the programme had always been temporary.
Some independent commentators believe this is due to authorities getting skittish about liability for vaccine injury and death, while legacy media outlets like the Guardian are publishing stories with the slant that the move is unjustified.
What is really interesting is that the decision was not formally announced or reported, and no explanation was provided. As journalist Naomi Wolf has pointed out, a decision like this would normally be accompanied by a formal announcement and offer some kind of rationale, but authorities simply changed course without explanation and kept it very quiet.
Despite the "gibberish language" used in Green Book to obscure the explanation for the decision, "This clearly sets a precedent by an advanced European country that they are not going to inject under-11s," she said.
It was recently revealed that the injections harm the testes of young males, who may not develop normally as a result.
Denmark also stopped injecting children with the covid shots. The same vague language was used. See here for a typical 'fact-check' by Reuters, who dispute the 'banned' status. Weasel words! The reality is, even if a parent wanted to get their child vaccinated in Denmark or the UK, they would not be allowed to and no GP would do it.
In New Zealand the covid jabs are still being offered and marketed for children. Given the serious rates of vaccine injury, and the fact that children are not at risk from covid, why has the Ministry of Health not banned them yet?
Sign up to receive our newsletter
Maddie de Garay – crippled by the covid jab
On the subject of child vaccine injury, a new film is out about the tragic injuries of Maddie de Garay, who participated in the Pfizer trial. Severely injured by her second shot, de Garay and her family have been dropped like a hot rock by the authorities and Pfizer itself, receiving no assistance or acknowledgment.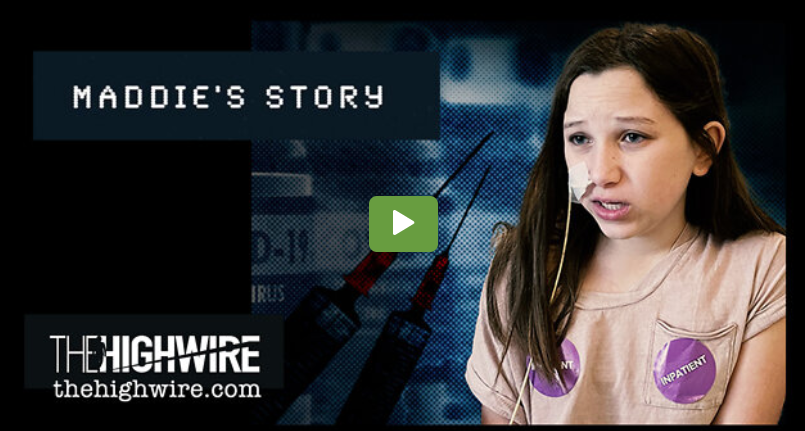 Maddie suffered a severe systemic adverse reaction to her second dose of the shot and struggled through 11 ER visits and four hospital admissions in the year and a half that followed. Authorities have even suggested her problems are psychological.
Injuries from the shot have left her unable to walk or eat. She is fed via a feeding tube and suffers from constant pain, vision problems, tinnitus, allergic reactions and lack of neck control.
Shocking MOH data shows correlation between covid jab and all-cause mortality, covid deaths and hospitalisations
Grant Dixon has looked at MOH data on all-cause mortality and hospitalisation and found that most of the people in hospital are either boosted or double vaccinated, with the boosted being worse off.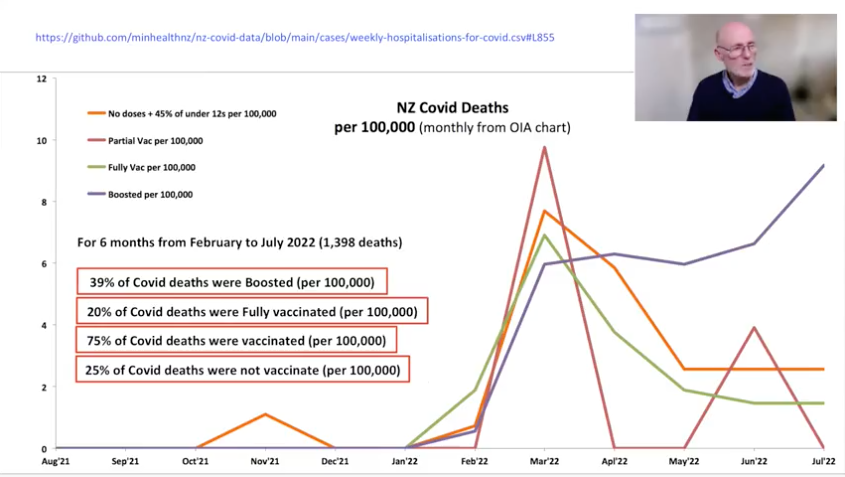 Watch his presentation here. It was taken down from Youtube, but is also available on Rumble.
Information released under OIA was also evaluated and used to establish how many people per 100,000 were hospitalised or died with covid and compared to monthly data. The boosted were by far the worst off and the unvaccinated the least. About 250 boosted people are dying per month, the largest group by far.
Using the metric of deaths per 100,000 (the gold standard) showed the number of boosted people also continued to rise and in July were extremely high: 9 people per 100,000 deaths, compared to 3 unvaccinated people. When Dixon included all vaccinated together, this took the number closer to 10 or 11 deaths per 100,000.
"This makes a lie of the government's repeated statements saying that the vaccinations prevent you from being hospitalised and dying. They may not prevent you from getting Covid, and that's for sure, because most people who are getting Covid are vaccinated. But this also shows that it's a lie that people are prevented from going to hospital and are prevented from dying.
"These government provided facts show that 75 per cent of the people who are dying are vaccinated in some way. And almost 40 per cent of people who are dying are boosted for goodness sake. And 60 per cent are either boosted or double vaccinated. This is terrible, and this is a tragedy, it shouldn't be happening, and it's time for the government to own up and admit the facts and stop pretending that this isn't the case …
"The vaccine programme appears to be causing people to die as well, not just from covid, but from other diseases as well," Dixon said.
Adds promoting Pfizer jab for kids deemed 'misleading'
The Advertising Standards Authority has upheld 29 complaints about a Te Whatu Ora/Health New Zealand print advertisement promoting the covid shots for children, which included the text:
"Protect them for life. Immunise. Covid-19 vaccinations available for tamariki now".
The Board said the advertisement was misleading because it implied if you vaccinate your child against covid-19, this could protect them for life, meaning for the rest of their life.
As has been made explicit, the mRNA jabs are not traditional vaccines, and do not confer immunity. They have been demonstrated to have some short term effectiveness against covid-19, which quickly wanes and then becomes negative, i.e. damages the immune system.
Read a more detailed report from Chris Lynch here.
Australian banks partner to introduce digital ID
Major banks in Australia and New Zealand, ANZ, CBA, NAB and Westpac will use the EFTPOS payment identity system ConnectID to provide national digital ID.
The 'big four' have partnered to develop and establish an open, standards-based national identity infrastructure to "protect customer privacy and drive productivity in the Digital Economy".
My question is, will we able to escape it if we don't want to participate? I suspect it will be near impossible.
World Health Organisation seeking input
The WHO is asking for video submissions from the public in response to the following question: Based on your experience with the covid-19 pandemic, what do you believe should be addressed at the international level to better protect against future pandemics?
As Tess Lawrie, former WHO consultant, has written about extensively, both the pandemic agreement and amendments to the International Health Regulations could give the WHO the authority to declare a pandemic whenever it sees fit – and then to enforce public health policies such as vaccines, lockdowns and mandates on member nations. This would override national constitutions, legislation and sovereignty, not to mention your inalienable rights.
However, the WHO has unexpectedly placed a new requirement on those wishing to provide input, asking for a valid ID card or equivalent during the online registration process.
Lawrie has advised people to consider this carefully and for those who do not wish to provide an ID, encourages people to post their videos on social media or at the World Council for Health.
Lawsuit reveals US state coercion to censor free-speech
Four private plaintiffs, Jay Bhattacharya, Martin Kulldorff, the non-profit Health Freedom Louisiana, and Aaron Kheriaty represented by the New Civil Liberties Alliance are suing the Biden Administration for alleged free speech violations.
In particular, the plaintiffs say the executive branch of the federal government has been colluding with social media to censor any content on social media platforms — Twitter, YouTube (owned by Google), and LinkedIn (owned by Microsoft), Facebook and Instagram (both owned by Meta) — any content that questions, challenges, or contradicts the government's covid policies.
The discovery process has revealed a sprawling federal "Censorship Enterprise," which includes dozens of federal officials across at least eleven federal agencies and components, who communicate with social-media platforms about misinformation, disinformation, and the suppression of private speech on social media—all with the intent and effect of pressuring social-media platforms to censor and suppress private speech that federal officials disfavor.
The Whitehouse used the Centre for Countering Digital Hate's Disinformation Dozen report to pressure Big Tech to suppress alleged misinformation and disinformation.
Robert Kennedy Junior said in response: "As one of the Disinformation Dozen, I am thrilled to see that both Eric Schmitt of Missouri and Jeffrey Landry of Louisiana have had the courage to take a stand against the massive and well-orchestrated censorship that has attempted to silence me, my colleagues and quite frankly, hundreds of others."
This report has been aped here in New Zealand by the Disinformation Project, who tried the same dirty tactics to create fear around certain influential people and groups supporting the parliament protests earlier this year.
New evidence uncovered in the lawsuit also revealed that the Whitehouse ordered the targeting and de-platforming of outspoken journalist and author Naomi Wolf.
California passes law criminalising informed consent
In dystopian California, a new bill just passed that will punish physicians who seek to publicly speak out about issues that directly impact their patient's well-being.
Substack writer and doctor Meryl Nass says this effectively means an end to bodily autonomy, informed consent and medical freedom, as only government officials will be allowed to practice medicine.
AB2098 forbids doctors from many basic ethical duties of physicians. It can be stopped only if California Governor Gavin Newsom does not sign it.
In a discussion of the bill by the American Association of Physicians and Surgeons', they noted that doctors who advocate for early treatment, who question vaccine safety or challenge lockdowns and masking policies will be charged with unprofessional conduct and could lose their license.
"Physicians must not be coerced into blindly following the establishment "consensus" and refraining from entering into debate that is crucial to advancing both science and rational public health policies," the association said.
Sign up to receive our newsletter
Stay curious …